04 Jul

Lotters Pine: A Story About Furniture for Life

From humble beginnings in 1969 to becoming South Africa's largest pine furniture retailer, Lotters Pine's timeless pieces and innovative designs have been capturing hearts and homes across the country for over 50 years. Their solid wood furniture has truly stood the test of time and families are now passing on some of their pre-loved items to younger members who customise these pieces and create new memories with old items.

Let's explore the history of furniture which has become so integral in our daily lives, so ingrained in our family stories that we don't give it a second thought.

The History of furniture
Furniture has been around for centuries. With pieces ranging from simple stools and chairs to more complex designs like cabinets and dressers, the history of furniture is a long and varied one. It has seen different styles emerging and fading in popularity over time. One of the earliest examples of furniture is the Egyptian stool, which was a simple three-legged design used mostly for sitting. This style of stool became popular in other cultures as well, including Greece and Rome. As time went on, furniture became more ornate and elaborate, with intricate carvings and gilding becoming common features.

The Middle Ages saw a return to simpler designs, as many people could not afford the more elaborate pieces. This trend continued into the Renaissance period when furniture became ornate once again. The Baroque period was marked by even more lavish designs, often featuring heavy woods and dark finishes. The Rococo period brought about a return to lighter woods and more delicate designs, while the Victorian era produced massive and elaborately decorated pieces of furniture.
Today, there are endless possibilities when it comes to furniture styles, with everything from minimalist modern designs to retro and vintage-inspired pieces.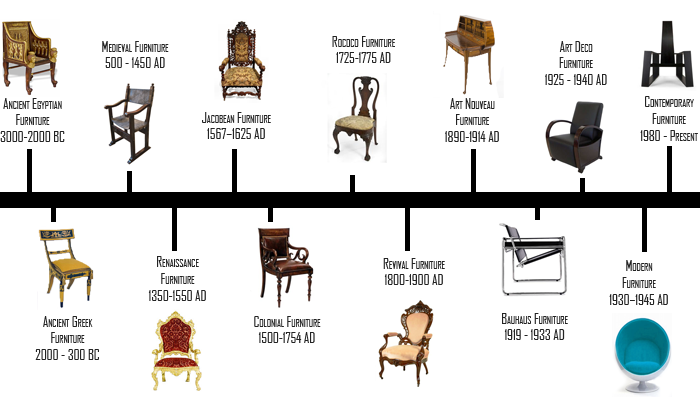 The Lotters Pine legacy
The landmark business started out as a family-owned store in the CBD of Pretoria in 1969 and it has grown into 16 branches, nationwide. Lotters Pine has been supplying homes around the country with quality, pine furniture for over 50 years and to this day, the team remains dedicated to stocking the ever-popular pieces but also bringing new, fresh styles and innovative painting and staining techniques to the value-orientated customer.
"Lotters has come a long way since the early days," says Petro Riding, one of the company's three directors. "The company started out as a supplier of budget pine furniture and for the past 30 years, we have been modernising and upgrading our designs to keep up with the current trends, specialising in mostly solid pine furniture. The wonderful thing about solid wood is that it stands the test of time and can be passed down from generation to generation."